Boise County Amateur Radio Club, Inc.
Respectfully using the
K3ZFF Repeater

Our system is located at the Blacks Creek Communications Center
4000' Elevation, 13 Miles South East of Central Boise, Idaho.
As an added feature, we have installed a 100 cycle sub-audible CTCSS tone on the output of our system, to effectively aid in reducing qrm etc. in your receiver when it is CTCSS encoded.

Net Night: Mondays at 7 PM, On 145.25 MC, minus offset.
Typical Format: Roll Call, Late and Visitor Check-ins followed by Newsline and the R.A.I.N. Report
NOTE: The RAIN REPORT has been halted, although his archives are still accessible. Hap Holly has retired.
THANK YOU Hap For all your efforts in bringing these reports to us over the years! 73!
In place of the Rain Report, we'll be playing the ARRL Audio News

Final Check-ins and Announcements.
Meetings held at 8:00 PM on the first Monday of the month, typically at the
Idaho Pizza Company, 7444 Fairview Ave in Boise Idaho.
No July or August meetings due to vacations!
Current dues for a single household are:
1st family member: $15.00
Additional members: $10.00
Youngsters 15-18 years: $5.00
14 and under FREE
Overall family cap at $30.00
Please send dues to BCARC 4630 Fenton St, Boise Id. 83714 TNX!




Club Activities:
Event Communications: motorcycle races, running races

Here is a downloadable PDF document which explains our communications
concepts, when helping the community with events!

Events PDF
FCC talk by Laura Smith at the 2016 Pacificon Event!
https://www.youtube.com/watch?v=DZlP4OUfEt8&feature=youtu.be
Great info on how the FCC deals with Amateur issues!
Don't think they go after violators? Check this out and THINK AGAIN!!!
Once on the page, click on the "Show More" link to expand and go to your time stamp areas of interest.
For the area of "Your Repeater, Your Rules" it starts at 1:03:07 time location. A very good thing to keep in mind when you use a repeater!
All Idaho For Sale Page
Ham Radio related goodies!
Please click here!
Club Events Calendar
(updated as time permits)
GP-9 Repeater Antenna Repair Pics
NEW FAILURE REPORT!!!

Coax Contamination Pics and Noise Problem Updates

Repeater Site & Event Pictures!
As events occur, pictures will be added or changed.


Cool Links!


Interested in communicating through the International Space Station? Read on!
The world-wide frequencies are 437.80 MHz as your uplink while you listen on 145.80 MHz as the downlink or output channel. Operation is similar to working the Amsat Oscar 51 satellite or any ground-based cross-band system.
The big difference is that in this case you literally talk through the repeater on board the I-S-S to other hams within range of the I-S-S radio footprint on the ground.

How long the cross-band repeater will remain in operation is not known. 145.8 MHz is also used for normal QSO's and school contacts,
you can expect it to be off during those times.

Have a technical question???
Send it to our all knowing technical director
(?3???)
(We're still in negotiations with him, C'mon ED, give in!)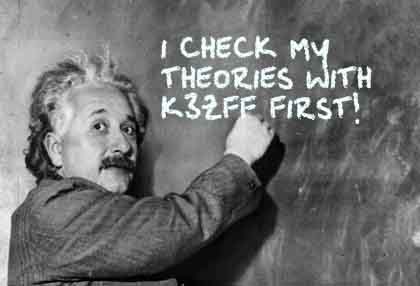 They're Here:
B.C.A.R.C. By Laws!